Okanagan Wedding Venue
A Romantic Setting for Your Wedding Day
With its beautiful fields, elegant rustic barn, and picturesque views of the valley, Meadow Valley Ranch in Summerland has everything you need to make your wedding day unforgettable.
Experience Meadow Valley Ranch
What we offer
Wedding Ceremony
A classic country style wedding ceremony location with indoor and outdoor options. Exchange vows in God's Country.
Wedding Reception
Wedding receptions for up to 150 people. Multiple picturesque locations so you can create the day you dream of.
Open Air Barn
The 5,000 square feet open-air barn is perfect to accommodate small to large guest lists, whether it rains or shines.
Barn Loft
A gorgeous 2,400 square feet historic barn features a barn loft that is perfect for small to medium-sized weddings.
Bridal Suite
Get ready for your special day in our beautiful bridal suite. Two rooms, plenty of mirrors, lights, and preparation essentials.
Petting Zoo for Kids
Everyone will enjoy our delightful petting zoo. Adorable goats, sheep, mini horses, chickens and ducks create a memorable experience.
Let's Start Planning Your Big Day!
stunning natural scenery
Surrounded by nature, fresh air, and breathtaking scenery, a country wedding at Meadow Valley Ranch is the perfect way to celebrate love and commitment.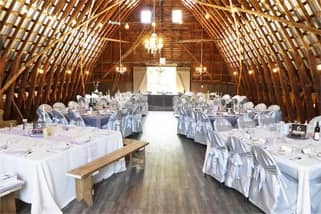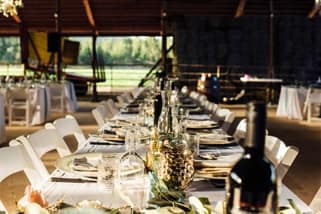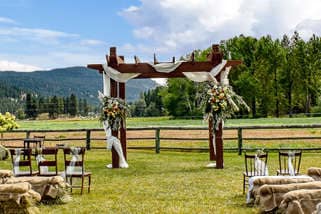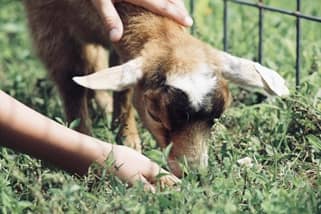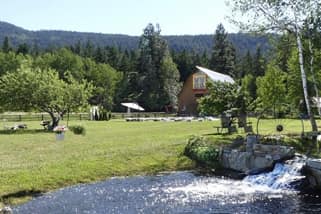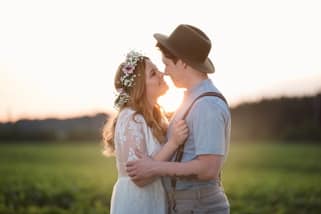 Location
Private venue in Summerland, BC (near Kelowna & Penticton)
Style
Rustic-chic, romantic with ceremony & reception spaces
Capacity
Up to 150 people
Special Features
Indoor and outdoor spaces, yard games, fire pit, petting zoo, horse drawn carriage
Our story
the gorman family
Meadow Vally Ranch is family owned and operated by Milt and Denise Gorman. Since 2017, we have hosted over 40 wedding ceremonies, receptions, and celebrations.
The property has been elegantly upgraded to function as a ceremony and reception wedding venue. You and your guests will experience a thoughtful blend of romantic and rustic settings privately tucked away in beautiful Summerland, BC.
Our professional team is here to make your wedding dreams come true with an unforgettable experience for you and for all who attend.
Just Married
Notes from previous weddings
Rachel
Meadow Valley Ranch is indescribably beautiful. The creek, barn, and fields were the perfect backdrop for our rustic wedding theme. I wouldn't change a single thing, except perhaps to live the whole day over again so we could enjoy every moment a second time!
Sierra
Meadow Valley Ranch was the most beautiful and elegant space. I had the best day of my life. My friends and family could not believe how stunning the venue and property were.
Wedding ideas
Get inspired
The staff at Meadow Valley Ranch specialize in hosting wedding ceremonies and celebrations. Over the years we've learned a thing or two about how to make your day special, and free from stress so you can truly create a memorable experience.